Custom Decorative Dragonfly Gazebo Bar Light Art
Custom Decorative Dragonfly Gazebo Bar Light Art
Created:

4/15/15

Materials:

mild steel

Weight:

268 pounds
This "bar light" was designed for a custom space and had a few key design elements that had to be achieved for the customer. 1) Had to light the bar, grill, counter,sink area well enough for a person to operate there safely. 2) No direct light can shine into the faces of people sitting around the near by fire pit. 3) Needed to be decorative but not block the view of the river that flows by the gazebo 4) Fit inside the log truss that forms the one of the 8 sides of this 40+ ft Gazebo 5) Have dragonfly's.
Original conceptual sketch. The light would actually be a piece of art that hid with in it a light. it is 14 ft across and 5.5 ft tall.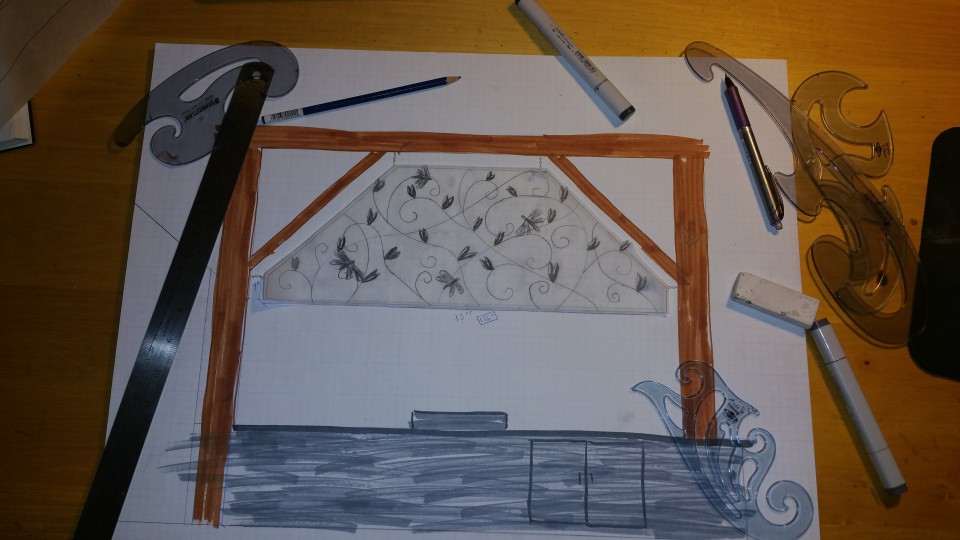 Design was approved, not having a fabrication table large enough the concept is drawn out to scale on the shop floor.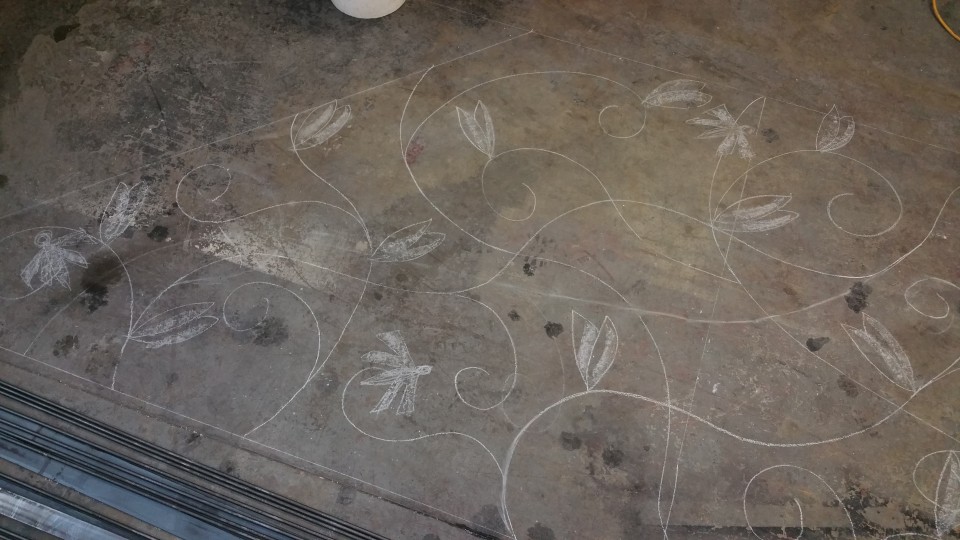 Next I cut the broad leaves, and Dragonfly's from 3/16" sheet metal and forge them in to shape. The 3/8 round rod that will make up the vines gets hammer textured to give it a more receptive look to the human eye. Using wire I am able to measure the length of the vines, cut and shape them to match the drawing. The pieces are then laid on the floor in their respective places.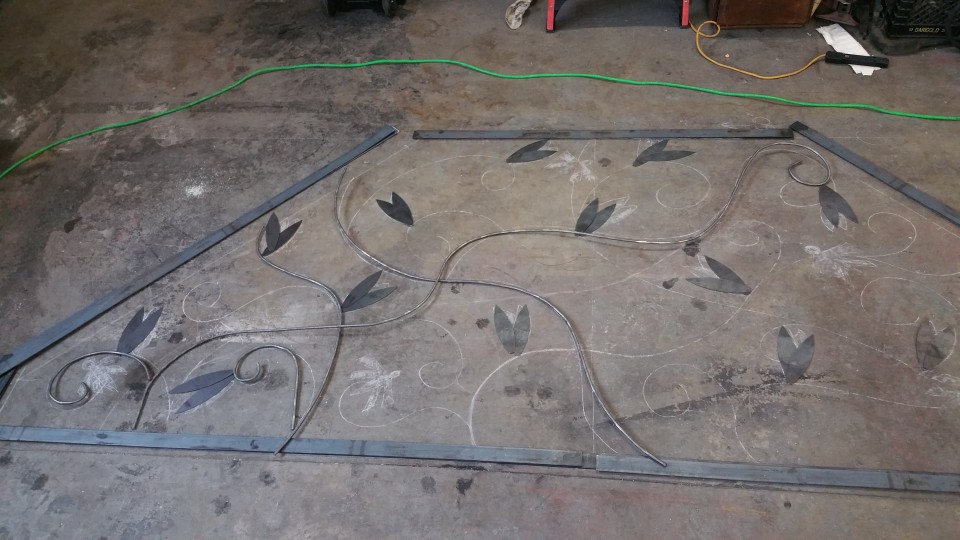 Once all of the pieces have been cut, textured, forged, and descaled I weld them all in place. I moved the piece on to a table at this point, this made it easier to finish cleaning and removing the discoloration, and scale from the forging and welding process.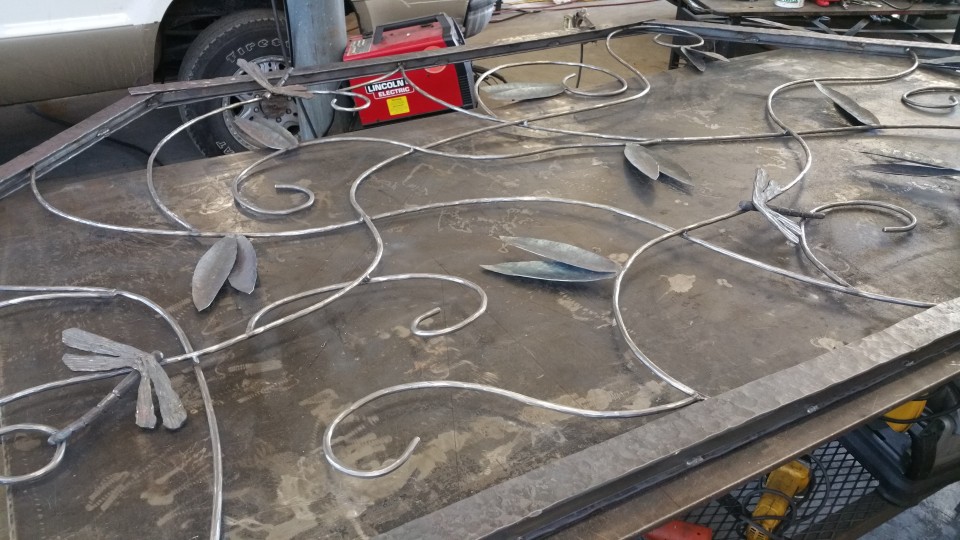 The piece gets a final prep, clear coated, and wired for lights.
Here is the complete piece installed