Custom Tuscan Styled Kitchen Exhaust Range Hood
Custom Tuscan Styled Kitchen Exhaust Range Hood
Created:

2/4/15

Materials:

Mild steel sheet and Strap

Weight:

150 pounds
This custom hood was a spin off from a "Tuscan styled" hood the customer had seen. The colors of the hood we flip-flopped from what traditionally would be correct. Copper was a soft metal and easy to make into sheets using man power verse the man power to do so with iron. That is why they would use copper to create sheet to cover large areas and then rivet it to a stronger supporting framework of strap iron. However it turned out beautiful and the copper strap is not over powering. It has a very robust and boldness add by the hammered strapping and rivets. Finished of with some dis-stressing and patina.
Here is the body of the hood, the sheet metal has been cut and tac welded.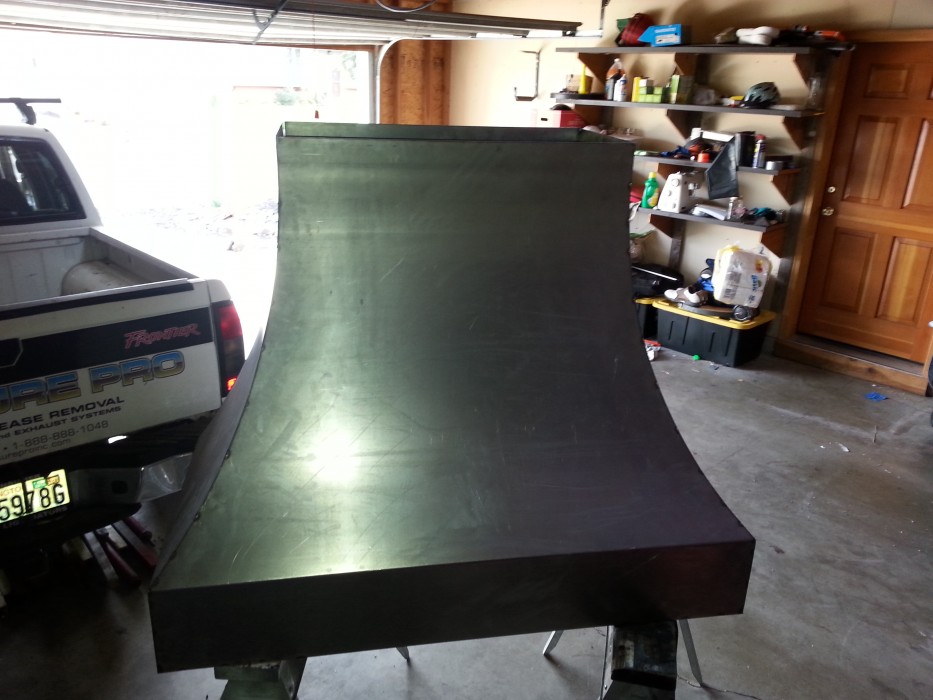 the Strap has all been forged and hammer textured and is now being added to the body of the hood.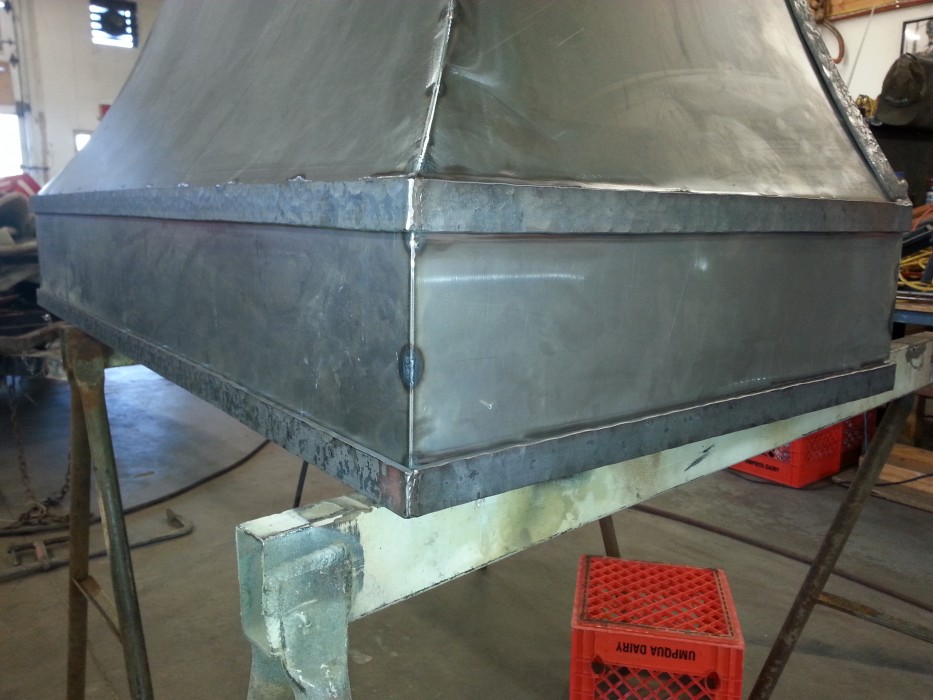 Had to improvise with some clever ingenuity to fit the strap tightly to the body of the hood.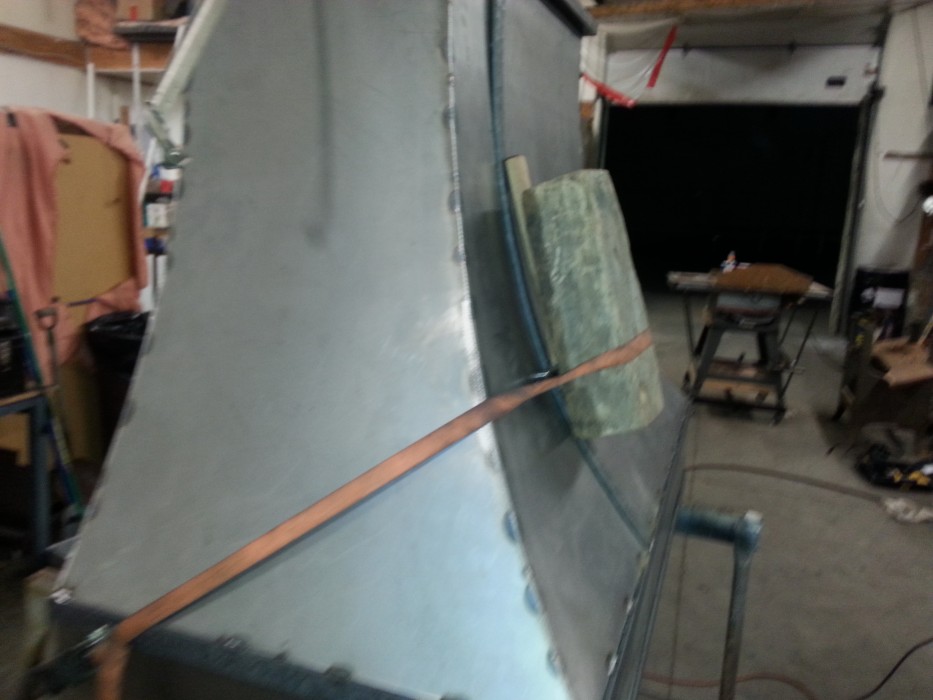 Then I drilled hole, lot and lots of holes, which was followed by lots of rivets.