Scorpion Table Top Candle Holder
Scorpion Table Top Candle Holder
Created:

9/15/13

Materials:

mild steel

Weight:

3 pounds
At the 2012 Hammer-in event I decided to play around with wedge joinery. Instead of riveting, banding, or welding to fashion the iron together you use a wedge. For this to work you have to lace the iron pieces through one another and then insert a wedge that will force the pieces away from each other thus locking the contact points together with friction. I forges the tooling for this project and the pieces in about 5 hours. I did not like the original wedge and so i forges a different one that tied in to the piece not just as the wedge, but as part of the artistic design that just about goes unnoticed as a wedge.
Here is the tooling forged for the project. Hardy swedge, matching fuller, spliter, and a 5/8 square drift.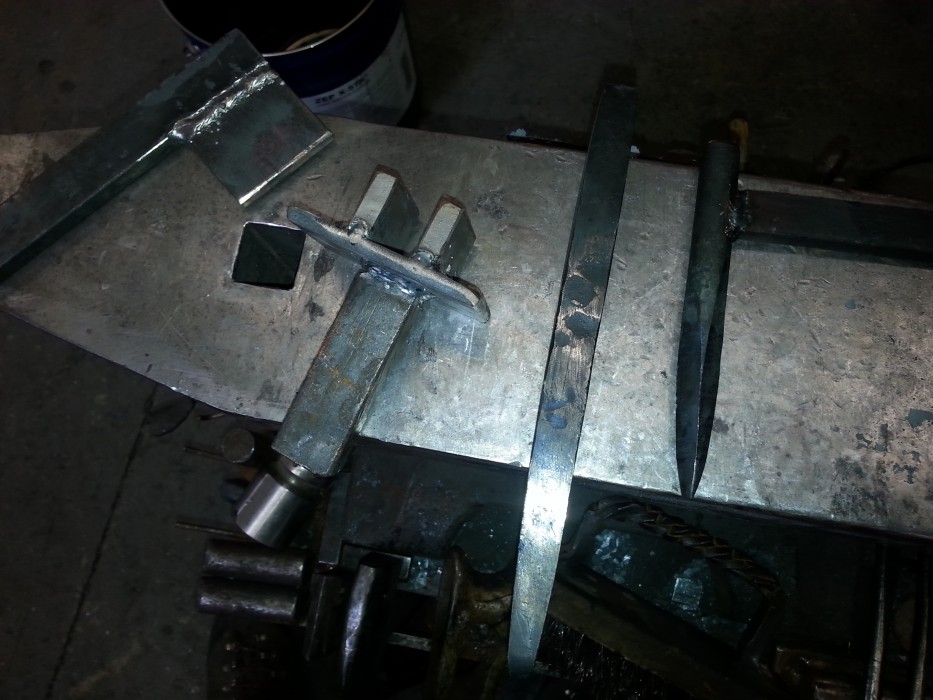 Showing the swedge and fuller.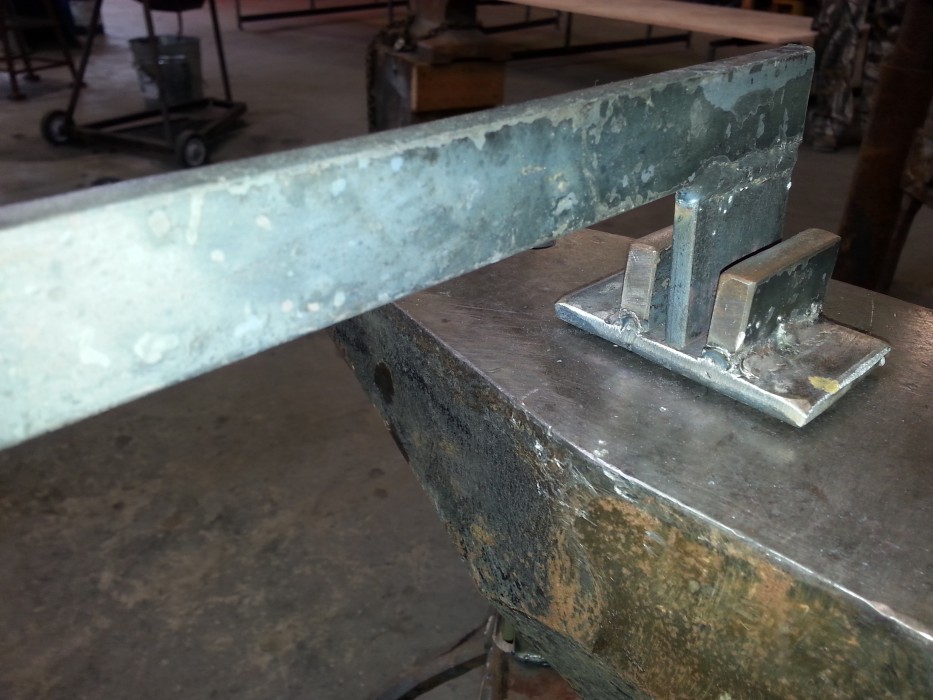 The 2 pieces of the project with out the wedge.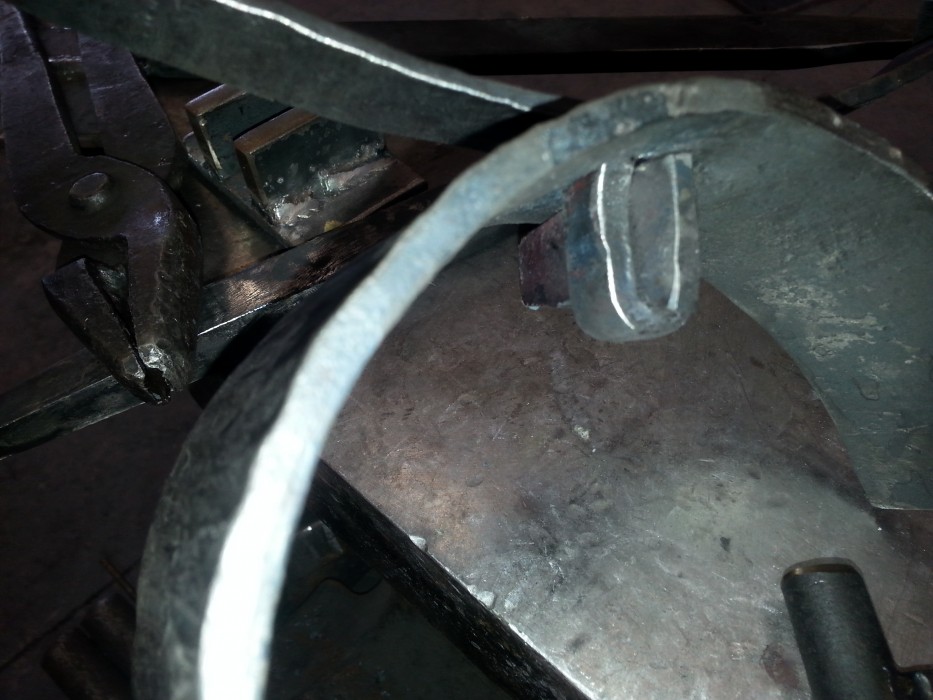 View from the top with the wedge in place, fashioning the 2 pieces together.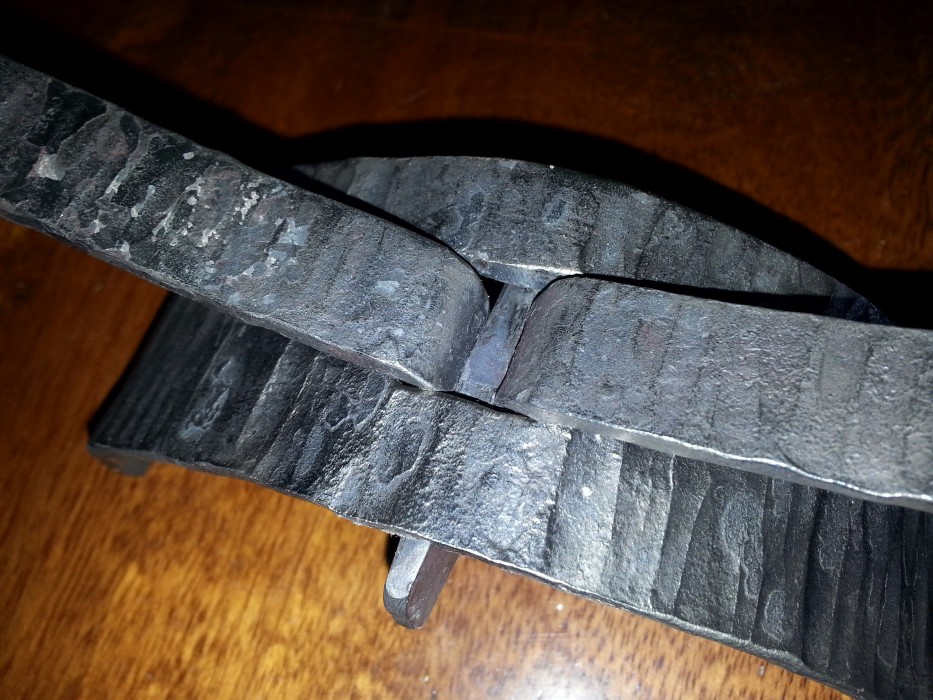 Original designed piece completed, but i didn't like the way it looked so modification of the wedge needed to be made.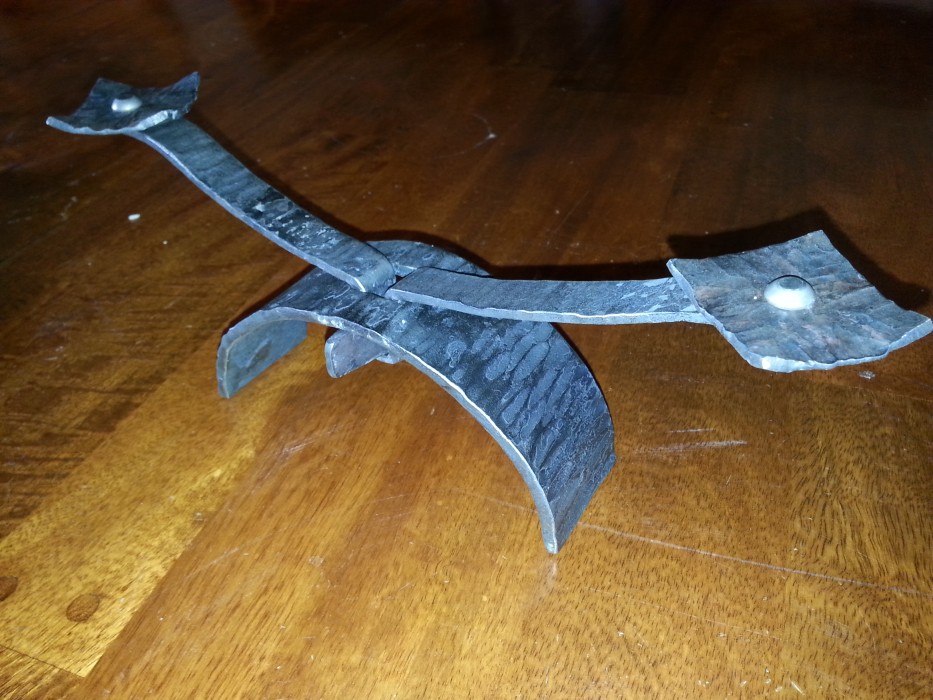 Redesigned the wedge a couple times and came up with this which is why I names this project the "scorpion" candle holder.