44 Ft of Branch Railing.........Done Done Done!!!
Friday, November 11, 2016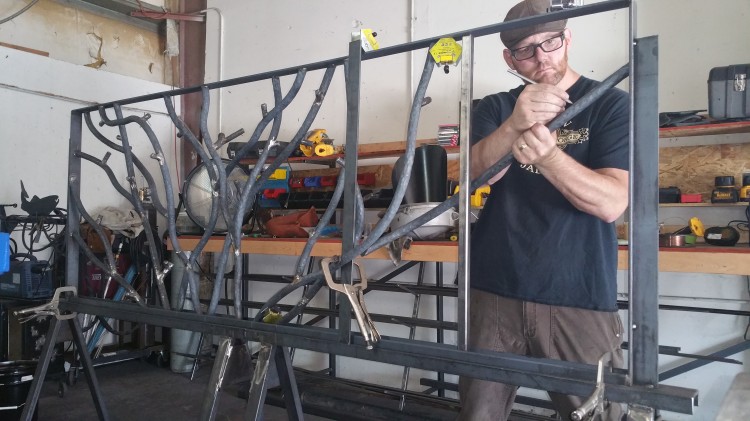 This project was several months in the making, sadly 16 ft into the project and 80% of the prep and texturing completed.........Someone decided they needed my cargo trailer.......which had several locking anti theft devices......and sadly it had all my spec work pieces, 3 completed projects, and..... the railing and all the iron..... So we had to start all over again.
There is over 800 ft of solid 1" round bar, 260 ft of 1/2" round bar, and 54 ft of 3/4" bar that was cut into 3/4"-2" pieces to make the "noblets"
It takes 6-8 hours a foot to produce a finished railing.
The sections had to fit into an existing railing the post and top wood hand grab stayed.
Here are some before shots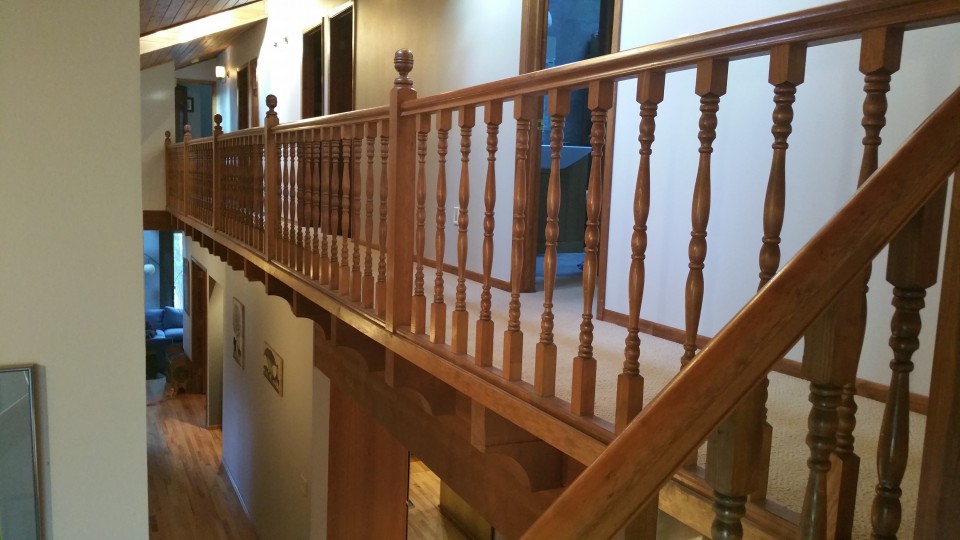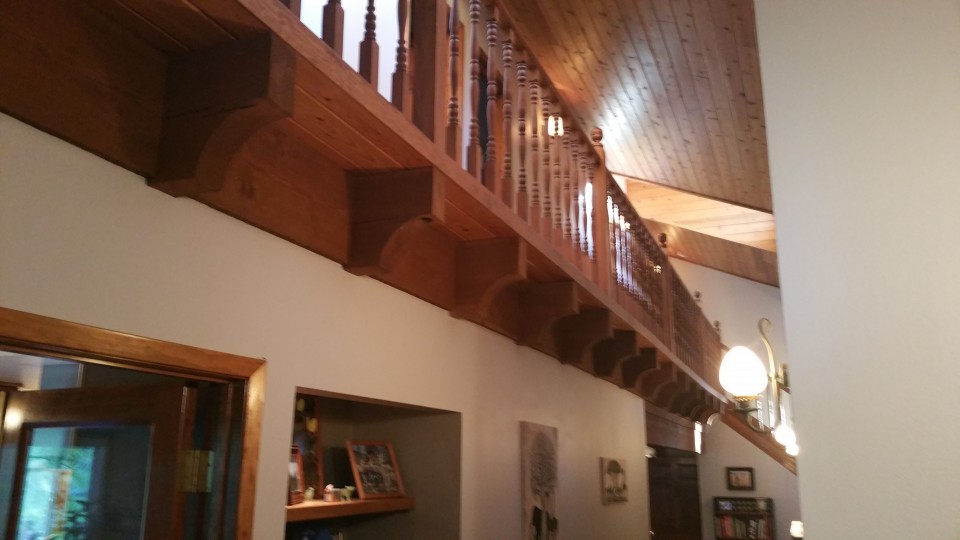 Here is the railing installed, also some detail pics of the textures, nobs, and bugs.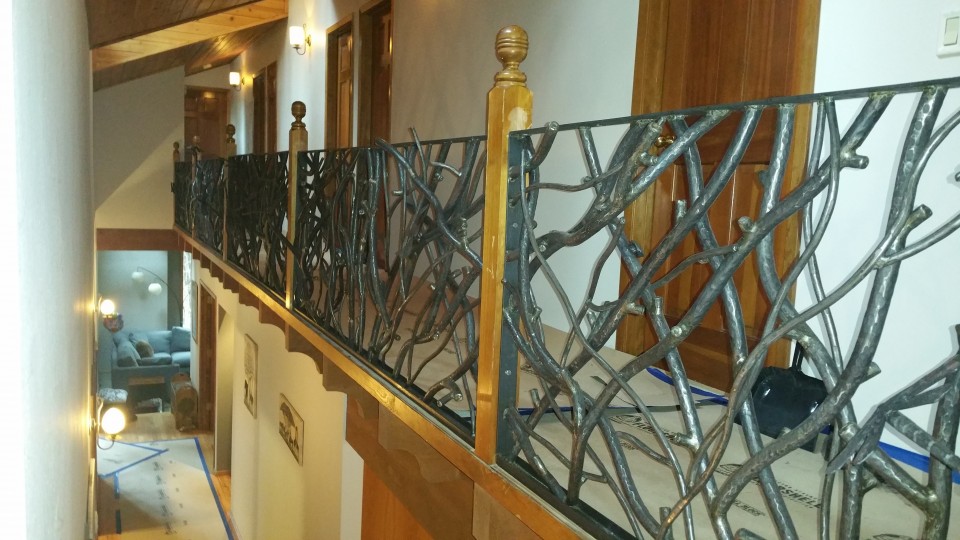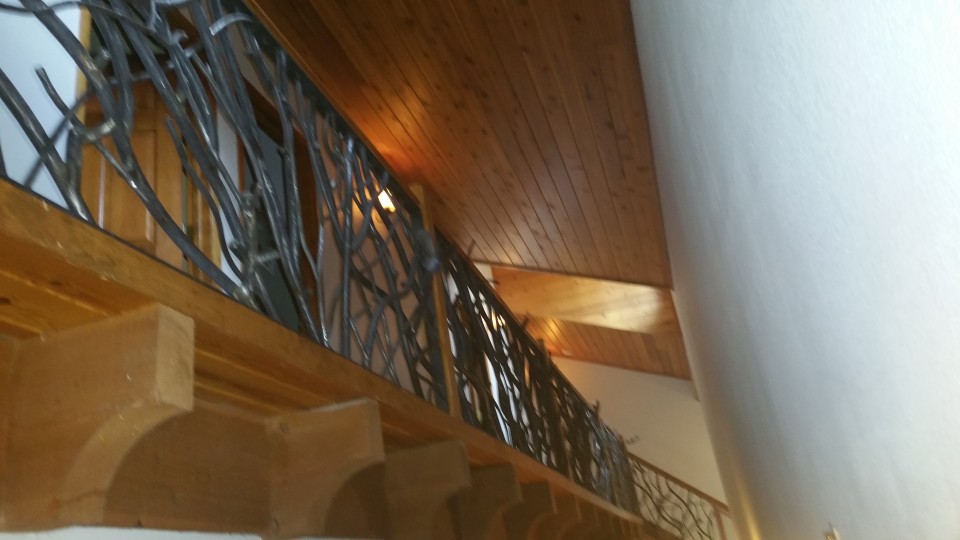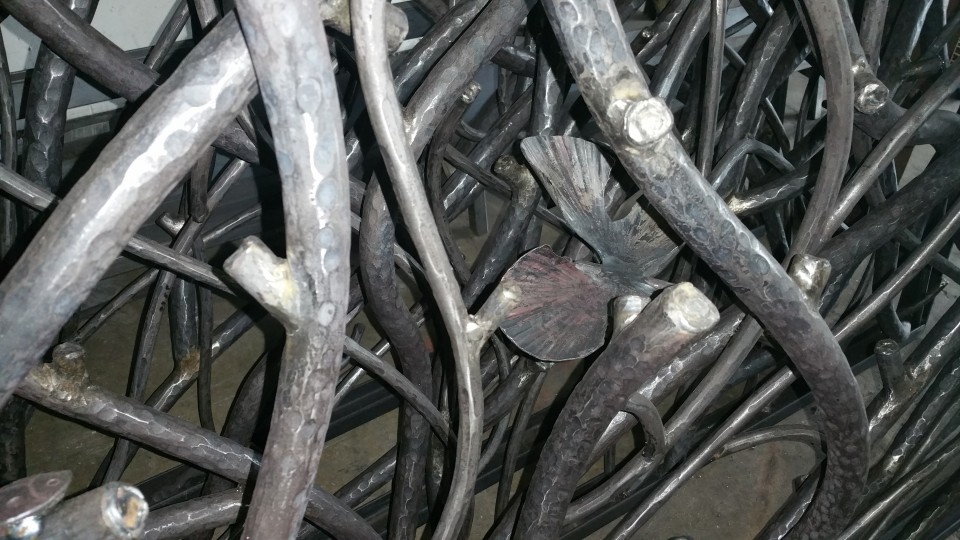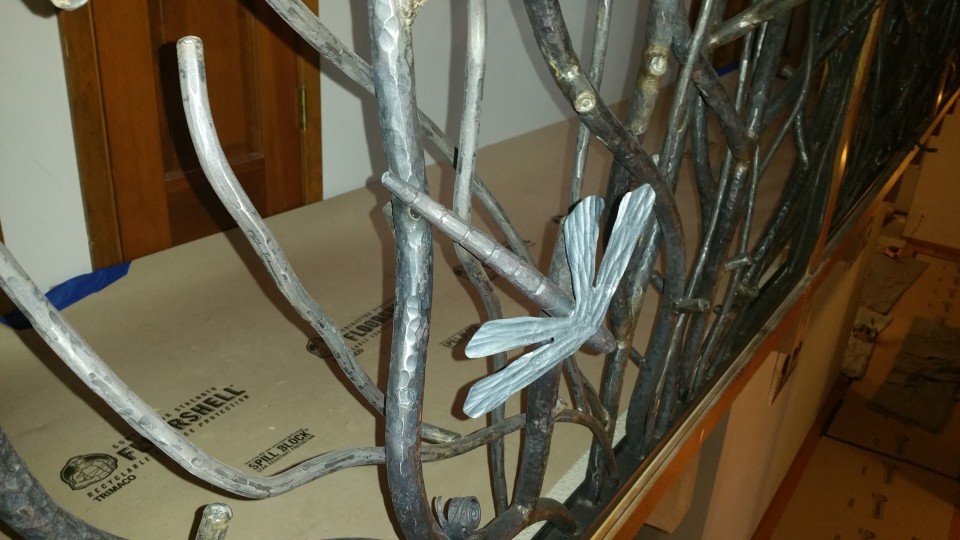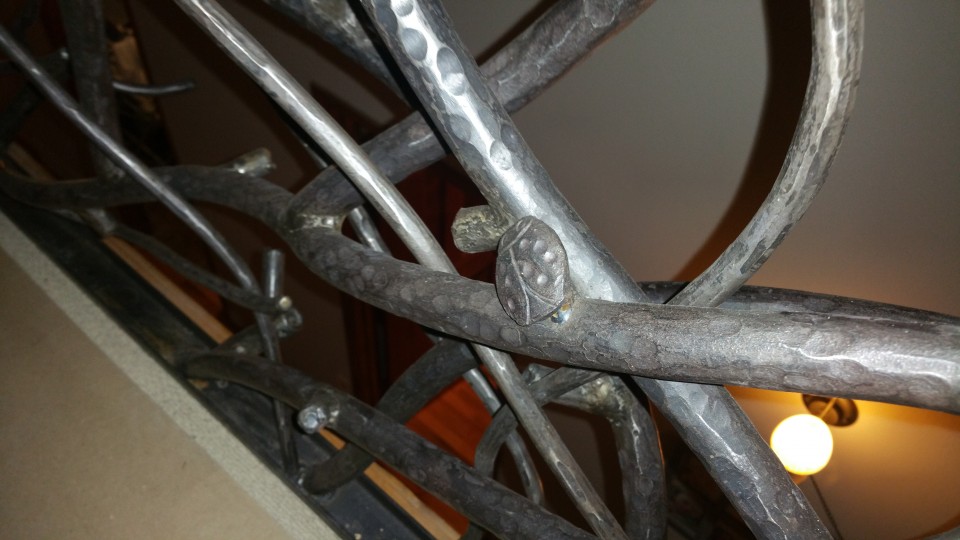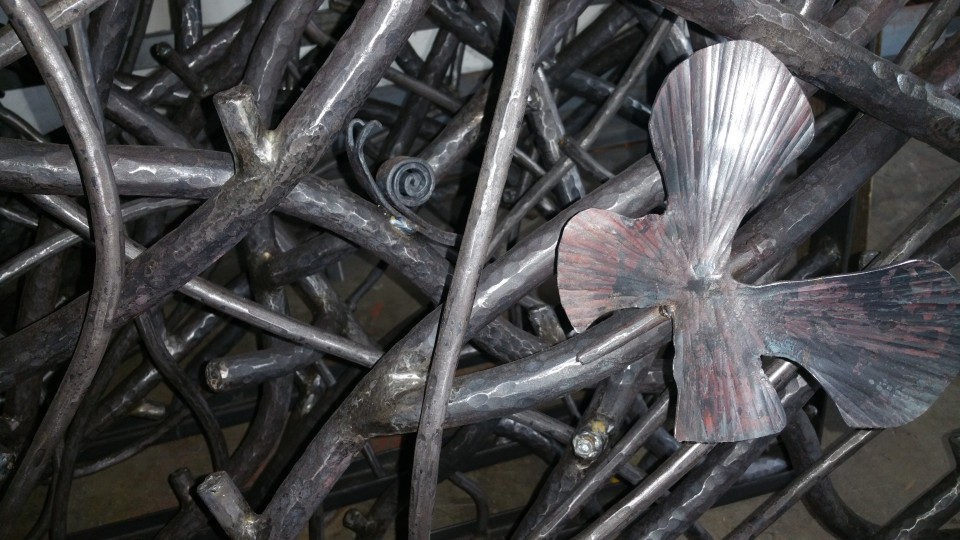 The other highlight of this job was that my daughter Madelynn worked this summer in the smithy....... for 13 years old she is able to run the powerhammer, grinders, so so on the mig and tig welder, and pretty much all the other equipment in the shop. She decided to reinvest her money in a "girly" welding helmet, and some other tools..... proud moment for a father.