Back at the forge!!!!!!
Monday, January 13, 2014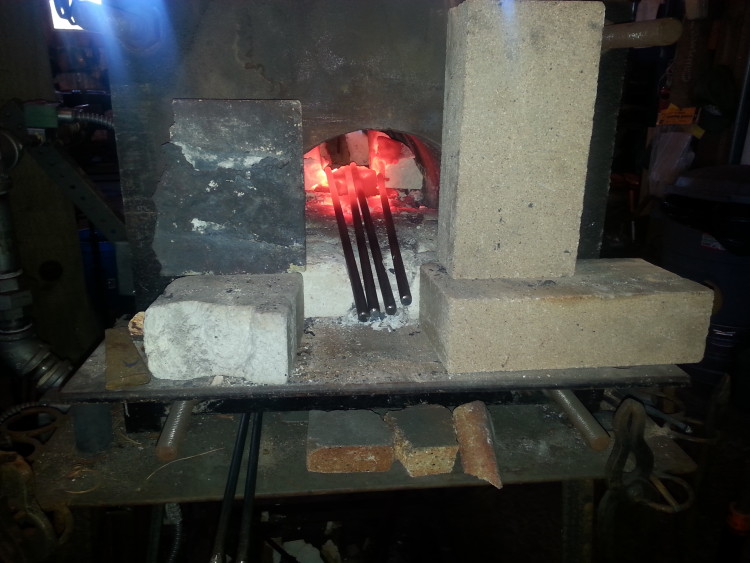 Well I am in the smithy again, but it is painfully slow, I went to Steve McGrews (http://www.incandescent-iron.com/) smithy last Saturday and enjoyed watching some of his students craft there skills with fire and iron. As I watch I realize that I am not a patient enough person to teach some, but Steve ever so patient instructs them and prods them along with a smile.
I had some little wine bottle holders to hammer out for a man who attaches them to oak staves from a wine barrel- full description will be on the projects page soon. Simple enough, but after not swinging a hammer for 3 months a very slow process and at times very painful as the shoulder was pressed back into service.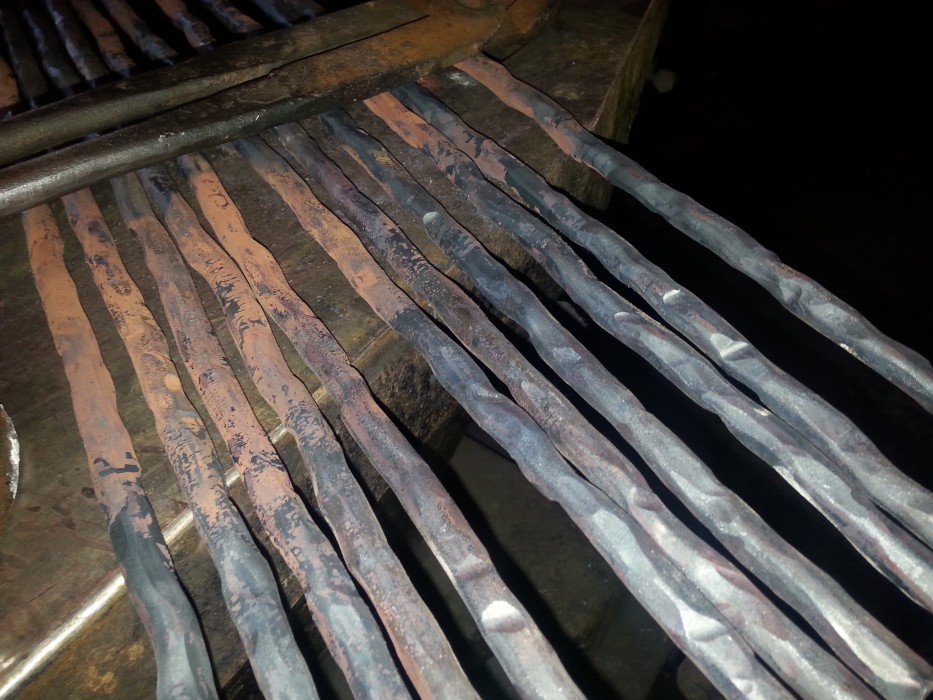 Round rod with a heavy hammered texture
A few bends and there you have it all my skills put to the test!!!! Terrible how this would have been an hours work for me 6 mopnth ago but here I was 4 hours later and sore as all get out. But the shoulder felt ok and I will slowly work it back in to smithing shape.