The Patrick Larson Project IT Tech Turned Man-Beast Blacksmith
Wednesday, September 18, 2013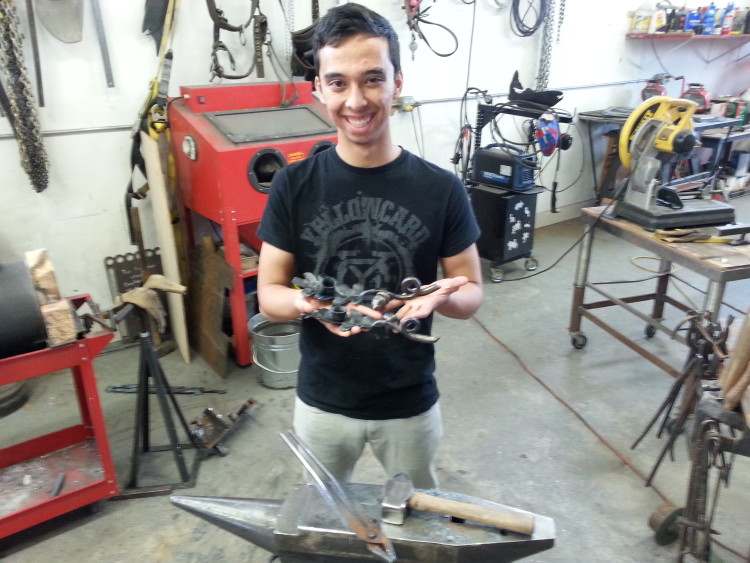 So here is a friend of mine from Seattle, so this will blow you away, he is an IT guy, lol.

He grabbed up the hammer and banged like a Viking, even though he has the arms of ah, well IT guy(didn't want to say girl scout and insult them.) He forged a candle stick holder, from raw iron with his own blood, sweat, and heart.
Well done man who types for a living!!!! Remember you can always put it in the forge and bend it to your will, I am sure you will carry these skills on to your job Amazon.
And just a side note, yes ladies he is single.